On June 29, Josué was consecrated as the new pastor at Église Baptiste de la Grâce in Verdun. Josué is very grateful to God with regards to this wonderful opportunity to serve in Québec, as he wrote the following on Facebook after the service: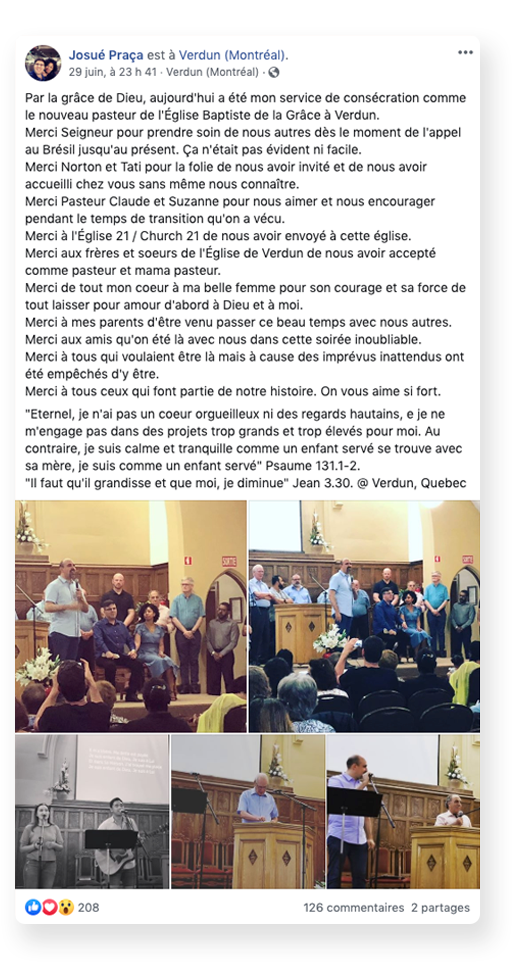 "By God's grace, today was my consecration service as the new pastor at Église Baptiste de la Grâce in Verdun.

Thank you Lord for having taken care of us from the moment you called us in Brazil right until now. It wasn't easy or obvious.

Thank you Norton and Tati for being crazy enough to invite us and welcome us into your home without even knowing us.

Thank you Pastor Claude and Suzanne for loving and encouraging us during this transition period we experienced together.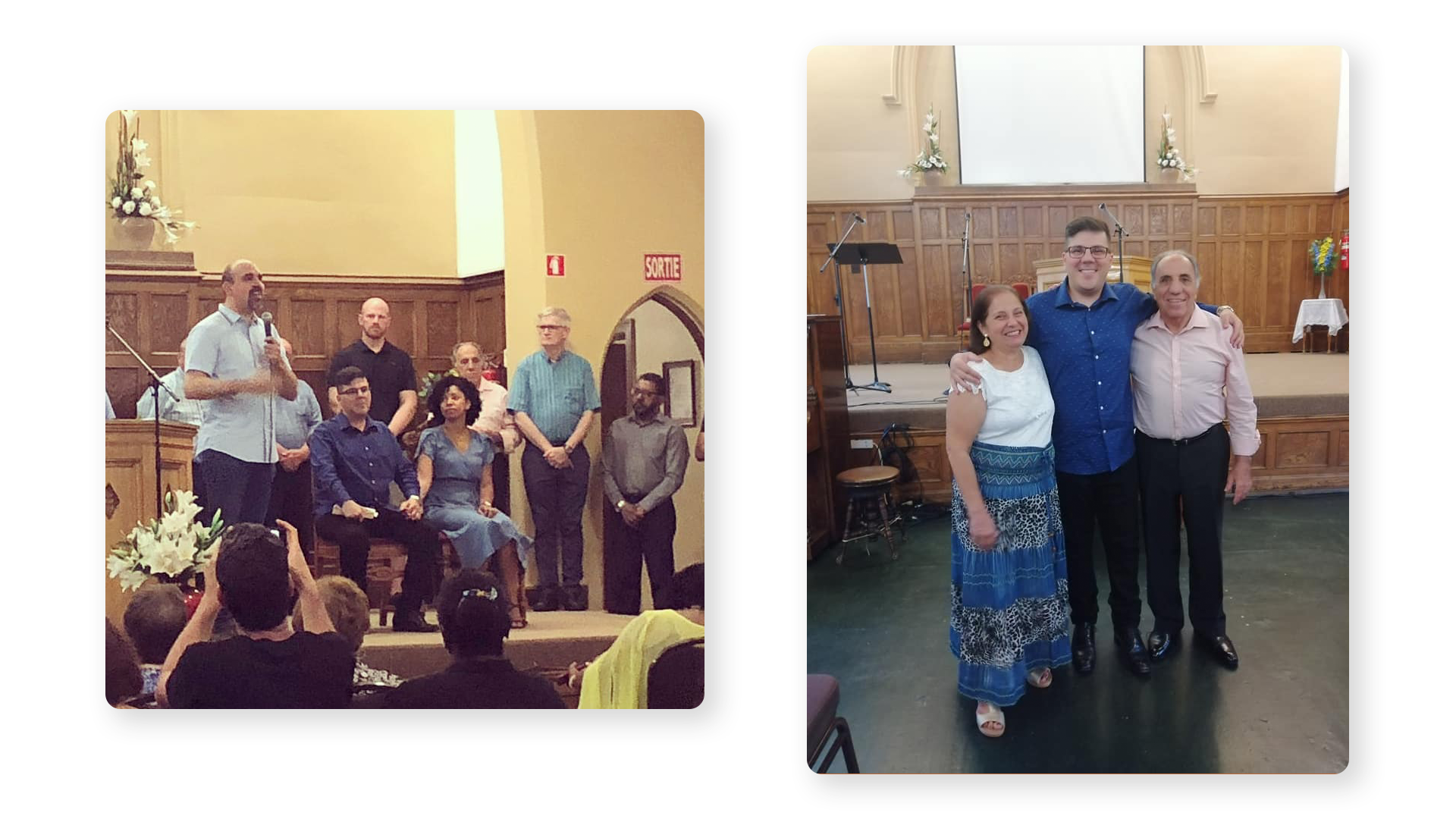 Thank you to Church 21 / Église 21 for sending us to this church.

Thank you to the brothers and sisters of the Church for accepting us as pastor and mama pastor.

Thank you with all my heart to my beautiful wife for her courage and strength to leave everything behind out of love for God and her husband.

Thank you to my parents for coming to share this important time with us.

Thank you to our friends who were with us for this unforgettable evening.

Thank you to everyone who wanted to be there but were unable to attend because of unexpected events.

Thank you to all those who are part of our story. We love you so much."

"My heart is not proud, Lord, my eyes are not haughty; I do not concern myself with great matters or things too wonderful for me. But I have calmed and quieted myself, I am like a weaned child with its mother; like a weaned child I am content." Psalm 131:1-2

"He must become greater; I must become less." John 3:30

@Verdun, Québec
The former pastor, Claude Laverdière, believes that God is operating a spiritual awakening in the Church he led for several years. He even commented one of Josué's facebook post :

"It's the beginning of a spiritual awakening in Verdun and Montreal! God is filling us with the Holy Spirit so that we may be engaged witnesses to the Lord Jesus Christ"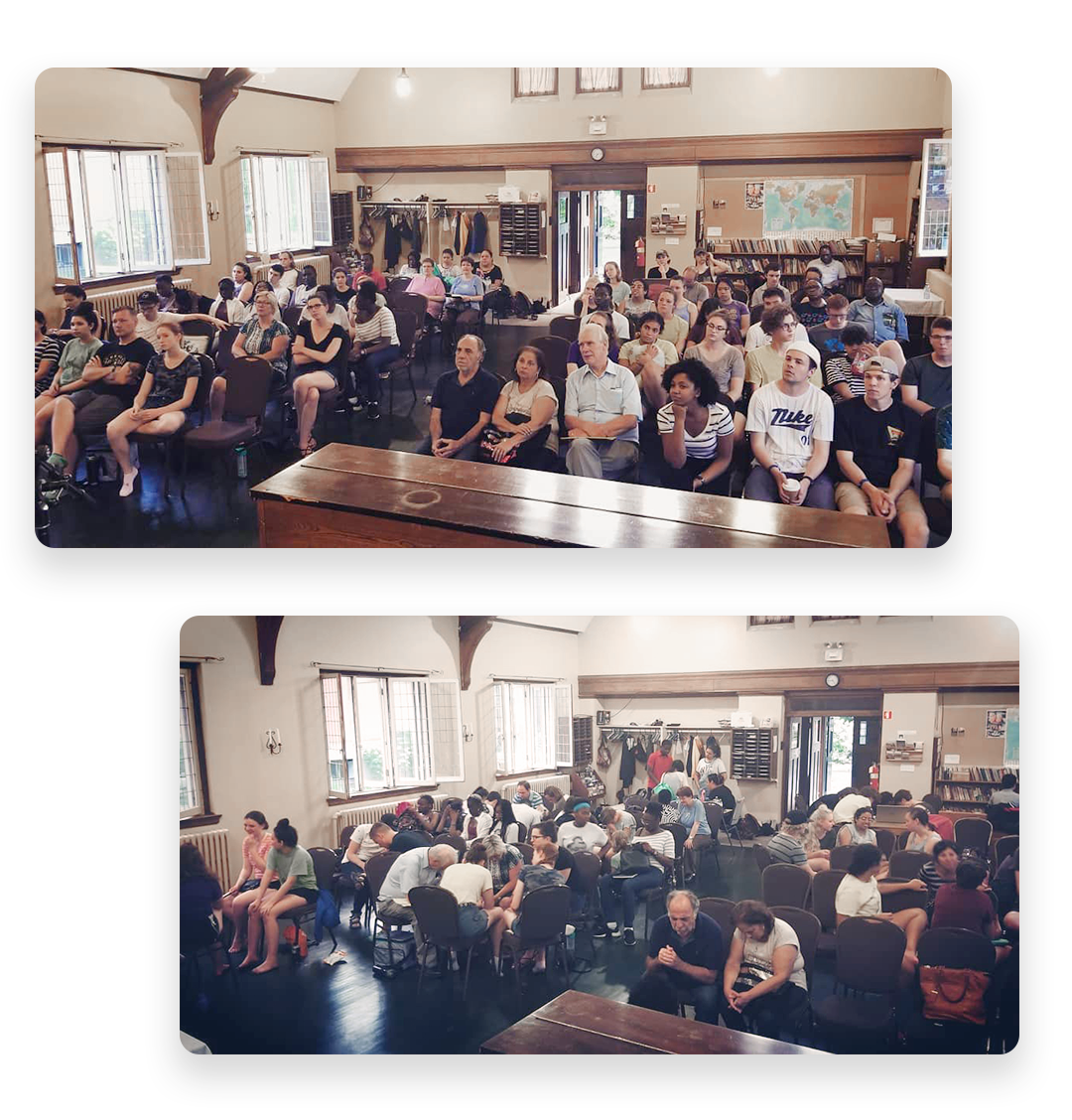 Packed prayer night at Verdun's Église Baptiste de la Grâce.
Here is proof that God is at work: He answers prayers by sending new leaders from around the world ready to invest their lives with Québec Churches in order to lead them into God's mission. Thank you, Lord!
To learn more about the surprising story of Josué and Josi Praça in Verdun, read the article An Unexpected Relief Team.