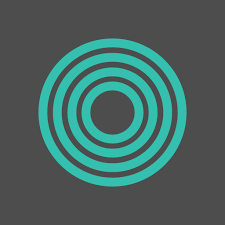 THIS ARTICLE IS SHARED
WITH US BY SATURATE
Preaching the Gospel to One Another
Gospel Fluency in Missional Communities
Regular encouragement from our brothers and sisters is a vital weapon against the onslaught of lies and unbelief with which we are assaulted.
A Timely Question in a Tough Moment
I can't remember exactly why I was so angry, but I still remember standing outside in the warm summer air with my friend only a few feet away from my face. I had spent the evening with 12-15 elementary school-aged children, as it was my turn to keep an eye on the kids during our weekly missional community gathering. Something had gone awry, and I was not happy. The meeting had ended, and the kids were either back with their parents or running around in the large yard, but my friend rightly perceived that my anger had not passed.
Though the memory of the cause of my angst has faded with time, the way in which my friend addressed me in that moment is burned on my mind. He pulled me aside and said, "How are you doing? Where is your understanding of God's grace right now?"
Honestly, I wanted to push him away or maybe even punch him in the face! I felt I had good reason for being mad, and he wanted to ask me about God's grace?! I think I responded to his question by saying something like, "It's not very present! I'm pretty upset!"
But I instantly knew he was right: I needed a reminder, in that very moment, of the grace of God. The question, and the gentle, compassionate way in which he asked it, proved to be a helpful light shone on the darkness of my heart. I was not entitled to being treated a certain way, nor could I rightly make demands of others. My friend's pursuit of me was the beginning of the Spirit breaking in and leading me to repentance. God's grace was exactly what I needed.
Encourage One Another Daily
In his helpful book, Instruments in the Redeemer's Hands, Paul Tripp points to Hebrews 3:12-14 as a scriptural basis for the kind of care I received from my friend that night; a care that is imperative for all communities of believers to offer one another.
"See to it, brothers and sisters, that none of you has a sinful, unbelieving heart that turns away from the living God. But encourage one another daily, as long as it is called 'Today,' so that none of you may be hardened by sin's deceitfulness. We have come to share in Christ, if indeed we hold our original conviction firmly to the very end."
This passage and many experiences like the one I described have helped shape my thinking on care in community. The New Testament paints a clear picture of the need for small bands of believers to speak the truth of the gospel to one another on a regular basis. Within the context of a missional community, stories are shared and trust is built. The people in a MC can begin to speak the truth in love to one another in ways that comfort and challenge. These communities should be more than a once-a-week meeting, but rather like a life that's lived together as a family. This passage speaks directly into that daily life-on-life reality.
If the ship of their faith was going to go down, it would be lies and unbelief that sank her.
The book of Hebrews was written to Jewish believers who were tempted to abandon their faith in the face of persecution. The author's primary concern is that they endure and that they "hold fast," a phrase used four times throughout the book.
And in chapter 3, he identifies the main threat to this life of endurance. Somewhat surprisingly, the threat is not an external threat, which would have made sense in light of the persecution they faced. Rather, the primary threat to these believers teetering on the edge of apostasy was "an evil, unbelieving heart," a heart "hardened by the deceitfulness of sin." This threat is internal, aimed straight at our hearts.
The author calls his readers to "see to it," that is, "watch out!" lest they fall into this trap. If the ship of their faith was going to go down, it would be lies and unbelief that sank her.
Preach the Gospel to Yourself…and to One Another!
Lies and unbelief are poisonous to our faith. But sandwiched in between these two killers is the antidote: "encourage one another daily."
Regular encouragement from our brothers and sisters is a vital weapon against the onslaught of lies and unbelief with which we are assaulted. And note the content of the encouragement in Hebrews 3:14. "For we have come to share in Christ…" We need daily gospel encouragement from one another. We need reminders of the truth of…
Who Jesus is: The Messiah, the God-man, our Savior!
What He has done for us through His life, death, and resurrection: Justified, brought us into the Father's family, and indwelt us with His Spirit!
Who we are: United with Him as children of our Father!
Recently in the church, we have been trained to "preach the gospel to ourselves," a practice that is good and helpful. However, given the enemy's goals—to steal, kill, and destroy—and how effective he is at isolating humans, wouldn't it be at least equally important that we learn how to preach the gospel daily to one another?
When I am struggling, I need to hear from the Holy Spirit. I need to be reminded of the truth of who God is, what He's done, and who I am as a beloved, adopted son. And often, the Holy Spirit uses other people to communicate these truths that combat lies and unbelief head on. I am so thankful for my friend who had the boldness to provide some gospel exhortation that day. I've had innumerable conversations like that one, and I've received countless similar emails, texts, and phone calls from others in my missional community over the years. May the Holy Spirit teach us how to "encourage one another daily" as friends and fellow followers of Jesus.
(This blog first appeared on the Biblical Counseling Coalition.)
This article was previously published on the Saturate blog. Used with permission.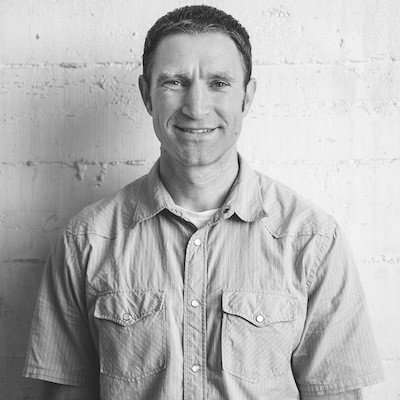 Abe Meysenburg is the pastor of shepherding at Summit Crossing Community Church in Huntsville, Alabama. Prior to their move to join Summit Crossing, Abe was a founding leader and elder at Soma Tacoma in Tacoma, Washington. Abe has contributed to a number of Saturate's gospel shepherding resources and was an author of Growing in Christ Together. Abe and his wife, Jennifer have two daughters and two sons.
How has the Holy Spirit used other followers of Jesus to encourage you? How might the Holy Spirit use you to provide gospel encouragement to others in your missional community on a regular basis?