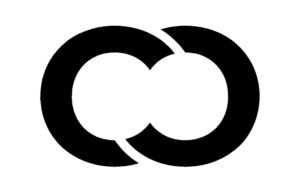 THIS ARTICLE IS TAKEN FROM
THE CONVERGENCE QUÉBEC BLOG
"My Father is working until now, and I am working."1
Do I really believe that God is always at work?
This question has been on my mind a lot lately. It seems to me that if I really believed it, I would pay more attention to what is going on around me. Thus allowing me to be more present and aware of my surroundings. This intrigues me, because it seems to me that trendy concepts such as living in the moment or mindfulness demonstrate a need to give meaning to our human experience which is limited by time and space. I can't be everywhere at the same time. I can't be all things at once. What if there is meaning within these limitations? I believe so. I have a body; I have been placed by God in a specific space for a specific time. These limits define the context of my life.
As shown by my use of technology, I often find myself wanting to live out of context. While Jesus became incarnate, I, on the other hand, am inclined to lead a disembodied existence. Why is that so?
Here is my problem: I do not expect to see God at work around me, let alone in me. Therefore, I find it hard to see meaning in my limitations. I think that if I had fewer limits, God would be freer and more inclined to use me. Yet, it is the opposite. Understanding this is essential to our practical theology.
We are human, we have been gloriously conceived in the image of the Living God. The limits imposed by time and place are part of the human experience God intended for us. These limits exist for our development.
First, it is a matter of rehumanization. We are human, we have been gloriously conceived in the image of the Living God. The limits imposed by time and place are part of the human experience God intended for us. These limits exist for our development. It is therefore important not to lose sight of this, even though technological advances lead us to believe that we can transcend them.
Second, it is a missions issue. Jesus did not merely proclaim the Gospel, he lived it. His life was not spent in a vacuum, but in a particular context: that of a Jew, living in Palestine in the first century. (Some even argue that it took Jesus thirty years to get to know his surroundings!) As we practice God's mission, the life of Jesus is our guide.
One of the greatest challenges of the Quebec Church is to show the Gospel's relevance to a generation that has unprecedented access to Jesus' message, but does not see its value. The proliferation of speeches defending the faith will not restore the credibility of Christianity. Only our lives' testimony will. We desperately need to experiment the Gospel's full transformation: body and soul, head and heart. In order to do so, believers need to be aware and develop deep roots in their communities.
How do we put all of this into action? Here are a few suggestions that may help you to live in the present. Following some of them may be a good starting point.
Ideas for living in the present and locally
Be a step ahead.
Arrive in advance.
Stay a little longer before you leave a location.
Add margin to your schedule.
When you are in a public place, take off your headphones more often.
Try to stare less at your screen.
Don't eat alone.
Invite people over for dinner.
Offer to host visitors.
Be a regular customer.
Be involved in your neighbourhood.
Volunteer regularly.
Join a community club.
Go on prayer walks.
Walk your dog every day at the same time.
Get to know your neighbours.
Invite others to participate in what you are already doing.
If a secular organization is already helping to address a social problem, join them rather than start a new Christian organization.
Live near your work place.
Live near your Church: move closer if you live far from it.
Find a Church near your house.
Join your local Facebook group.
Do a "market analysis" of your neighbourhood.
Spend time in public places.
Spend as much time as possible in your backyard lingering before and after you maintain it.
Install a porch.
Show up at local parties and events.
Think of your vocation as your ministry.
Find people to invest in.
Do not be afraid of risk.
Don't try to avoid occasional uneasiness.
Don't take refusal personally.
In the car, get into the habit of listening to the radio.
Get to know the Christians or Churches in your neighbourhood (whether they are from your Church family or not).
Light a pumpkin on Halloween.
Ask God to show you what He is doing.
Offer a house key to your trusted friends.
Go to the park regularly with your kids.
Get to know the names of the tenants on your floor.
Greet the people you meet.
Offer to babysit your neighbors' children.
Do not be afraid to ask people for help.
Ask for people's opinions.
Support local products.
Support local businesses.
Support local artists.
Meet your MP and ask him or her to share his or her challenges with you.
Offer to share your tools (and ingredients in case of emergency!)
If a neighbour makes too much noise, go see him before you inform your landlord or the police.
Involve your neighbours green alley project.
If you live near a park, invite the neighbourhood to a picnic every Sunday afternoons.
Organize a collective kitchen with friends and neighbours.
Open your home to students or professionals by offering them Wi-Fi and coffee in exchange for a contribution of their choice.
Open a business in your area.
Use a taxi (or Uber) instead of renting a car.
Consider carpooling to work or church.
Get involved in your union.
Get involved in the student union in your study program.
Study with other members of your class or cohort once a week.
Try reading a book with a subject broad enough to be shared by your friends or neighbours (e.g. productivity, raising children, a popular novel, etc.). If they're willing to read it with you, it's even better!
Check out local news and classified ads in the area.
Join the youth committee of your municipality.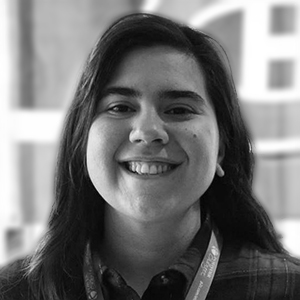 Élizabeth Lecavalier serves on the Power to Change team. Over the last several years, she has worked with scores of students and young adults in CEGEP's and universities in Quebec. She describes her unusual and often misunderstood calling as, "chaplain: a spiritual life-guide in a non-religious institution." You can read her articles on www.convergencequebec.com.