In the first Avengers movie, Iron Man and Captain America are on a jet after capturing Loki, when Thor suddenly strikes and takes Loki away. Captain America then says to Iron Man, "We need an attack plan", to which he replies as he jumps out of the plane, "I have a plan. Attack."
For many of us this scene recaps our approach to discipleship. When training plans are suggested, you answer, as you jump off the plane, that you already have a plan: "Let's train disciples!" We hope that our preaching will be enough for people to be transformed into mature disciples of Jesus Christ. I was troubled when, a few years ago, my mentor, one of the best preachers I ever heard in my life, shared with me this insight from his twenty years of ministry and preaching: that preaching alone does little to transform peoples' lives. We protestants love slogans using the word "alone". Perhaps we also believe in disciple-training by preaching alone!
As a New Testament teacher, I am convinced of the importance of preaching and the power of the Word of God to transform lives. I pray that those who listen to my preaching (or at least some of them) will be touched by the Holy Spirit in order to apply the Word of God in their lives, even if the application is often the weakest part of my sermons. Unfortunately, merely hoping is not a good strategy. If our preachers find it hard to apply the Bible text to everyday life, how can we expect that average churchgoers will do it naturally at home?
Some say that an intentional discipleship training path is too mechanical. After all, church is not a machine. It is organic, a living organism filled with different people, growing at different paces and reacting differently to the same tools. However, just because something is organic doesn't mean that no planning is required. The farmer does not simply hope that the fields will produce potatoes by chance! He works hard and intentionally to achieve a fruitful harvest. Paul planted, Apollos watered, but God gave the growth. (1 Corinthians 3:6).
Many are wondering where to start in a discipleship training journey. In Alice in Wonderland, Alice asks the Cheshire Cat which way to go. The cat replies, "that depends on where you want to get to." Alice doesn't know, so the cat answers, "Then, it really doesn't matter which way you go!"
If you don't know what you want to develop or the destination you are headed, you can't really know which way to go. This leads to inadvertent training rather than intentional discipleship. What is an inadvertently trained disciple? It is someone who grows as a disciple of Jesus in spite of us. If I never teach my four children to ride a bike, one of them may learn on his own, but it is more likely that most of them will not learn, even if they understand how it should work: sit on the bike, hold the handlebars in balance and pedal. Many people have tried, in vain, to explain to me how easy it is to change my car tires!
But what is a disciple? What exactly do we want to produce? What kind of skills, knowledge and character traits do we aim to develop in people's lives?
Scripture already gives us three stages in the life of a disciple: infant, youth and parent (1 John 2:12-13). We raise our children at every stage of their lives to help them become adults who are able to fly on their own and become who God calls them to be.
These three areas of growth are often identified: knowledge, life skills and know-how. Knowledge, character and skills.
One of the most important roles of the pastor is that of pedagogue. The Scripture tells us,
"And he gave the apostles, the prophets, the evangelists, the shepherds and teachers, to equip the saints […] until we all attain to the unity of the faith and of the knowledge of the Son of God, to mature manhood, to the measure of the stature of the fullness of Christ, so that we may no longer be children […]" (Ephesians 4:11-14)
Church leaders are teachers whose goal is to bring believers forward in their faith so that they do not remain childlike in their faith, but grow into the likeness of Christ. Here are four ideas for intentional disciple training.
1. Develop a comprehensive pedagogical strategy for intentional discipleship
When a CEGEP creates a new training program, it starts by developing what is called a program approach, in other words, they consider everything a student will need to become an engineer, technician or researcher in this field. Which departments should contribute to this program? What are the essential theoretical subjects to be taught? What are the practical skills to be developed? The curriculum approach ensures that the subject matter will not be redundant (for example, the student will not only hear the history of Moses during his Sunday school years) and that there is an overall coherence. Whether they are aimed at character, knowledge or skill development, all learning activities are to be pedagogically aligned and contribute to the final goal.
Some skills, such as the following, will be more easily taught using another method than lecture-like preaching.
To share the Gospel message clearly to another person;
To get out of debt and manage one's finances to the glory of God;
To raise one's children and teenagers in an approach that breathes the grace of Jesus;
To communicate without being hurtful to others;
To reflect in a biblical way on ethical issues and important questions people face (gender fluidity, physician-assisted death, sexual orientation, public debate on abortion, society secularisation, freedom of speech, etc.);
To seek and find one's spiritual gifts.
I invite you to work on a list of knowledge, skills and attitudes to be developed in order for Christians in your Church to become more like Jesus.
Building a comprehensive discipleship strategy means to reflect on how to develop these things in the lives of believers using all the tools at our disposal. For example, teaching a series on spiritual gifts can be combined with a workshop that includes a questionnaire to help people identify their gifts. Group classes on personal finances can be given. To help overcome recurrent sins, an addiction support group can be set up, as well as smaller groups of two or three that will support, share and pray with each other. To ensure that Christians receive an adequate overview of Christian theology at least once a year, short catechism capsules can be shared on Sunday mornings or in small groups.
It is a good idea to establish a general plan that allows for flexibility. According to the experience of many, particularly in the Québec context, it is rare for people to complete a whole training cycle. In university programs, some courses are mandatory while optional courses are chosen by students according to their interests or needs.
If the Church were a garden and Christians were plants, we would not provide them with uniform care. Some plants may require long hours of sunshine while others grow well in the shade; some require a lot of water while others are satisfied with little. We must plan for the garden God trusted upon our care, see what needs to be done and seek necessary knowledge in order to get to the desired result.
As a first step, I suggest reviewing the basics of Christian life and explaining the importance of having a mentor and becoming one. I have used Richard Houle's Vie Abondante course for several years. (http://proklesia.ca/) It is an excellent resource for both new believers and veterans of the faith.
3. Don't wait until you have the complete course or the perfect equipment to get started
Sometimes we spend more time working on our training cycle than training disciples. Yes, it's good to have a strategy and a plan, but go ahead and start somewhere. Find a good foundation for individual discipleship and get started! In the fall, choose two or three people who have potential to train others and bring them together to go through the training cycle. Do the same in winter and you will eventually be able to move on to the next steps (courses, one-on-one training, workshops, etc.)
4. Don't reinvent the wheel
In the Marvel Cinematic Universe, Tony Stark realizes that he cannot work alone, that he needs a team in order to succeed in his mission. In the same vein, SEMBEQ has identified all the resources used within the AEBEQ Churches in order to share what already exists. One of the reasons many Churches are unable to make disciples is the incredible amount of energy needed to produce new material. Few pastors have the time to do so. I invite you to contact SEMBEQ if you are looking for resource ideas.
Establishing a comprehensive training strategy is very important. It takes time, but as Abraham Lincoln said: "Give me six hours to chop down a tree and I will spend the first four sharpening the ax." As we teach the whole counsel of God, may the Lord help us to train disciples who will multiply.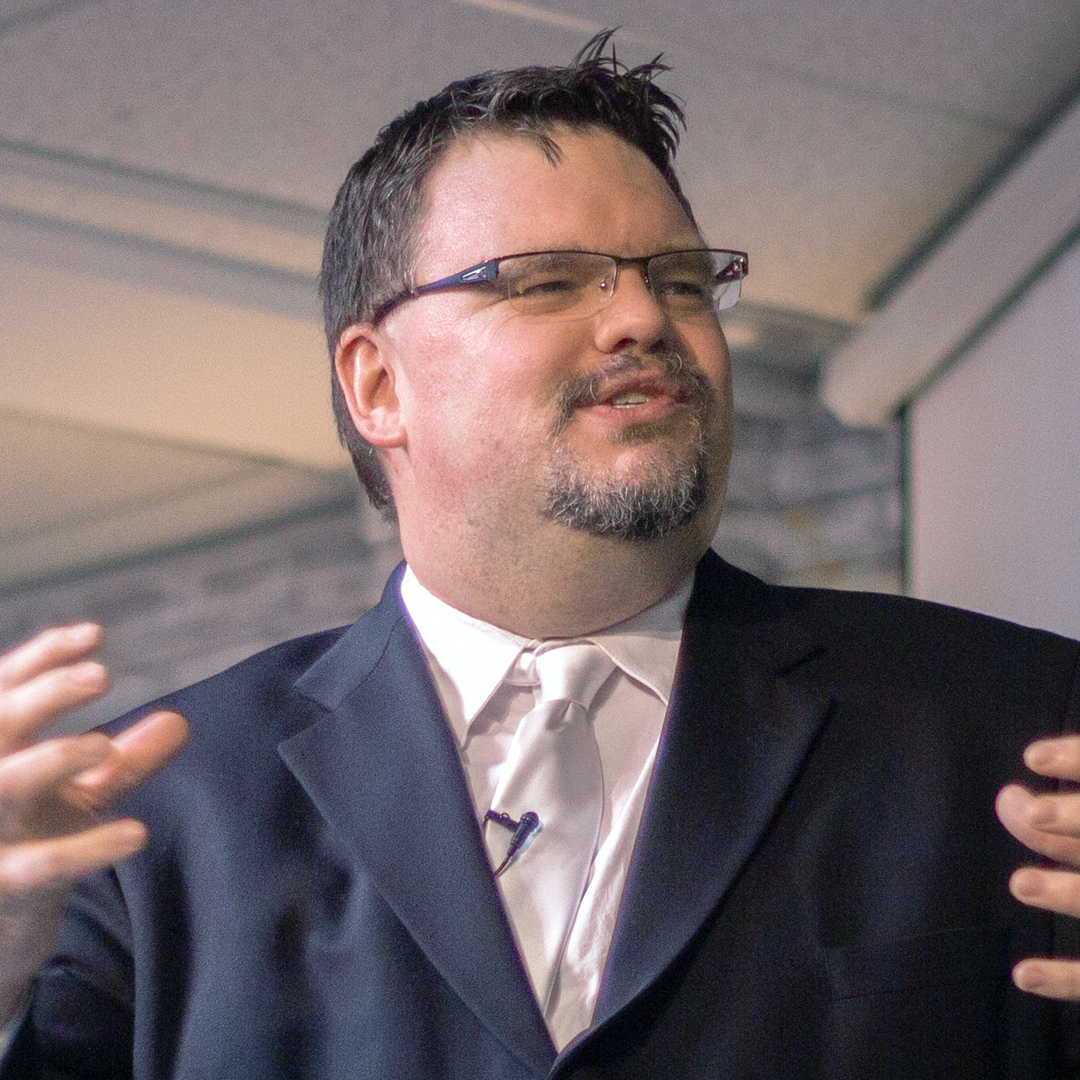 Jean-Sébastien Morin
Jean-Sébastien is Professor in New Testament and Systematic Theology at SEMBEQ. He is the author of "Nous croyons en Dieu : la foi évangélique pour tous," a book that presents the gospel for the francophone culture.