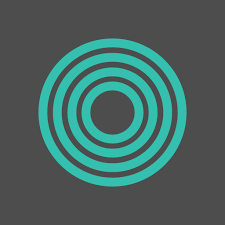 This article is
from Saturate
A MESSAGE TO OUR READERS
At this time, when the government's request concerning COVID-19 is to avoid all non-essential contact and outings, this article's content must be adapted to the context in which it is read. In our day and age, God allows us the privilege of having access to a number of tools and methods of staying in contact, thanks to technology. Therefore, we invite you to use these methods when possible, in order to practice our duty to take care of the poor, without compromising our duty to take care of the sick.
Loneliness is Poverty
How The Gospel Welcomes All
Early Death
In 2010, Holt-Lunstad published a study on social relationships and mortality rates. The team's research verified "that people with fewer social relationships die earlier on average than those with more social relationships." They measured the influence of social isolation's risk for mortality and found it "comparable with well-established risk factors" such as "smoking and alcohol consumption," and found it an even better predictor of early death than air pollution and physical inactivity.
People poor in community are at risk; they are in a dimension of poverty, and unlike material poverty, loneliness does not discriminate. Loneliness strikes both the poor and the wealthy, the seasoned and the young, the successful and the unemployed, the social media influencer and the follower-less. Loneliness haunts humanity.
Around the Table
The good news is that Jesus has established the Church–the global community of God's kingdom. The Church is sent as a family of missionary servants to proclaim the true, good news of Jesus' sacrifice and resurrection. Because of Jesus, humans of any ethnicity, background, age, level of hurt, amount of sin, shameful reputation, or loneliness are welcome through faith in him. The power of his sacrifice tore the barrier of separation, and all are welcome into his eternal presence, his kingdom, his community, his family, his church.
On earth, Jesus modeled community for us, the church. He was a man mighty in word and deed, proclaiming good news to the poor, healing the sick, and casting out demons. Yet, between these accounts of signs and wonders are simple stories of Jesus found eating at tables with friends and with eyebrow-raisers.
Because of Jesus, humans of any ethnicity, background, age, level of hurt, amount of sin, shameful reputation, or loneliness are welcome through faith in him.
Consider this story in Matthew 9:9-11 (NIV).
"While Jesus was having dinner at Matthew's house, many tax collectors and sinners came and ate with him and his disciples. When the Pharisees saw this, they asked his disciples, "Why does your teacher eat with tax collectors and sinners?"
In the context of the New Testament, the tax collectors and sinners were undoubtedly those "with fewer social relationships." These people were not the type to be invited over for dinner as they carried deserved reputations of political enmity and moral failure. And as a result, the Jewish community ostracized them for their behavior and sin. For this reason, the Pharisees' eyebrows raised. Why would the man preaching God's Kingdom spend time with the rejects? The Kingdom isn't for them; they don't deserve community. They deserve their poverty; they deserve their loneliness.
However, Jesus sits at the table, spending time with these lonely people. The truth is that all humans have sinned and deserve rejection from the Kingdom, even those who, like the Pharisees, may outwardly appear worthy. Because of his steadfast love and faithfulness to his promises and to his mission, God made a way for people of all nations to be blessed. Through Jesus's sacrifice, sinners are brought "around the table" so to speak.
Don't Go at It Alone
As the church, we cannot forget the lonely. Loneliness is not just a feeling; it's a very real and dangerous form of poverty from which all of us have suffered or will suffer at some point. And as followers of Jesus, we are blessed with the community of the church. We are blessed with a table to join around with each other and with Jesus. We are meant to invite others around the table with us—to eat with the tax collectors and sinners, to commune with the others in need of a savior.
Continue to be like Jesus and spend time with those who are rejected. Bring these people into your homes and hang out, celebrate, rest, and eat with them. And don't go at it alone. Do as Jesus did, and invite your friends. We are collectively the church.
If you do not already spend time with the lonely, pray that God's Spirit would open your eyes to them. Respond to Jesus' invitation and invite others, even if eyebrows raise and even if you are uncomfortable. Put your faith in Jesus, follow the written word, walk with the Spirit, and join God in his mission. Serve those in poverty by serving the lonely.
Holt-Lunstad; Social Relationships and Mortality Risk: A Meta-analytic Review.
This article was previously published on the Saturate blog. Used with permission. © SATURATE 2019.

Daniel Maqueda is a church planter in Venice Beach in Los Angeles. He is fluent in Spanish, loves punk rock, and he loves sharing his life with his wife.
How can you take a step toward those in your community who are lonely this week?