Trust in the Lord, and do good; dwell in the land and befriend faithfulness. Delight yourself in the Lord, and he will give you the desires of your heart.
In the heart of La Belle Province, 200 kilometers North of
Saguenay
–
Lac-Saint-Jean, nestled among forests and rivers, lies an exceptional region. Although separated by great distances, the small remote Churches in the great James Bay area unite to survive.
One of them had an attendance of ten. Without a pastor for many years, the members of Église Évangélique Baptiste de Chibougamau have persevered in prayer to Almighty God. Even with their steadfast faith and perseverance in prayer, the miracle they witnessed in the spring of 2018 filled them with awe and left them speechless. This Church now welcomes 15 to 30 people in each of its meetings, and the Spirit continues its amazing work.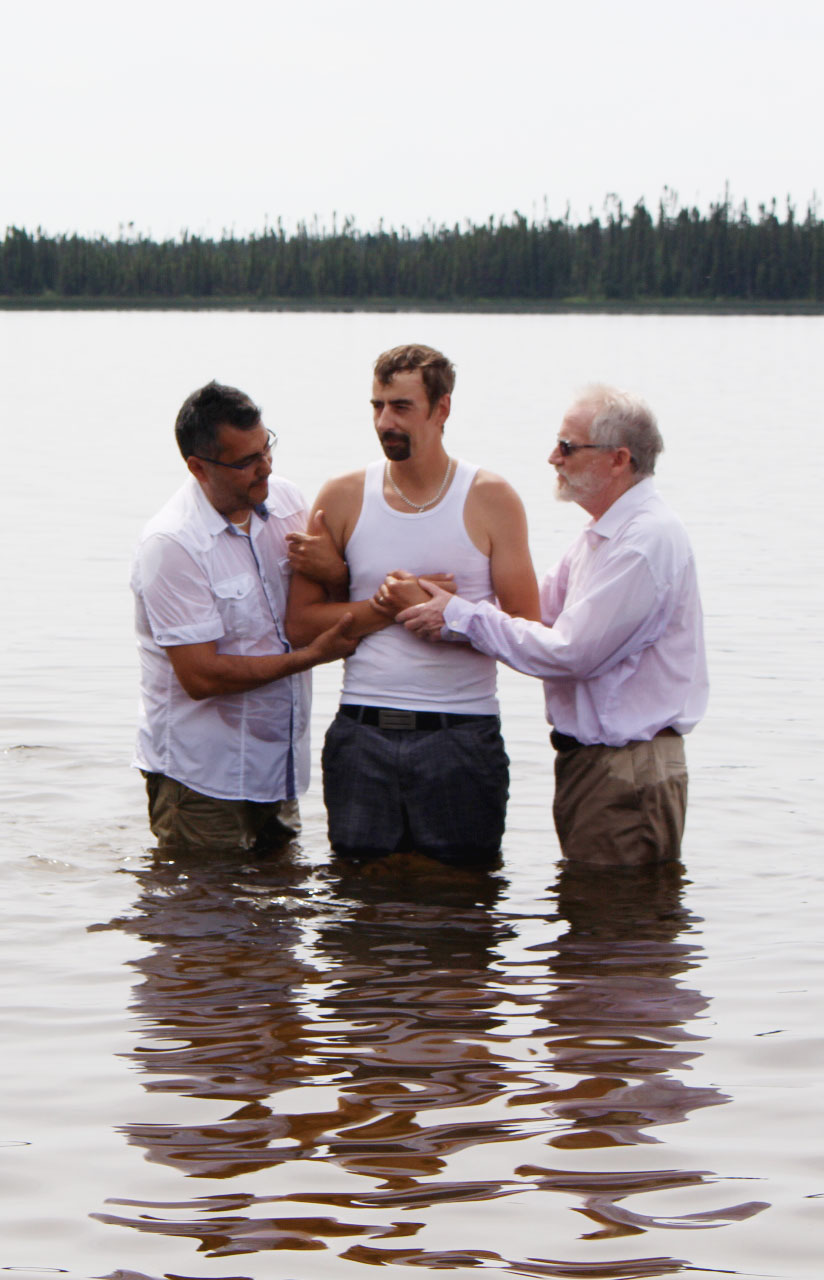 Patrick is the son of a couple with great spiritual influence in the Church. Having rejected the Gospel for many years, he had many addictions and was the owner of  a strip club. His life was very far from the values he was taught growing up in a Christian home. Many aboriginals would go to Patrick's bar to consume life's short-lived joys. Christians living on the reserve were distraught by this influence and would go to the club for another reason. They did not want to lust after the temptations offered there, but they gathered to implore God to intervene in this place where the worst debaucheries occurred.
On April 12, 2018, everything changed for Patrick and for the whole region. After many tumultuous years in darkness, he surrendered his life to Christ and abandoned all the vices he had indulged over the years. With the help of Bryan, an old native friend, he kneeled for the first time in years and called upon the name of the Lord Jesus. Patrick was quickly convicted of the damages his bar had done to the aboriginal people. On six different occasions, he was invited to share his testimony in the aboriginal reserves. Spirit-filled and humble, he courageously asked forgiveness for all the harm he had caused the First Nations.
He was able to explain the transformation that the Gospel  brings to those who trust in Christ. People were so touched by his message that many repented and accepted the gift of eternal life. At one of these events, over 900 people listened attentively. The room was so full that many had to stand in the back.
Surrounded by exceptionally beautiful wildlife, the Chibougamau region has three Churches: Église Évangélique Baptiste de Chibougamau (Baptist), Église Nouvelle Vie de Chibougamau (Pentecostal), and Église Évangélique des Frères de Chibougamau (Brethren). There are also two Churches in neighbouring reserves. These five Churches encourage each other, pray together, and unite in sharing their burdens. Now, they are experiencing the miracle of many conversions in each congregation. In the summer of 2018, the Église Évangélique Baptiste de Chibougamau celebrated seven baptisms.
After many tumultuous years in darkness, he surrendered his life to Christ and abandoned all the vices he had indulged over the years.
Among them were Patrick, his wife, and his brother. Eager to redeem the time he lost and passionate about spreading the Gospel, Patrick shares his story to whoever is willing to listen. Many have turned from their evil ways and now invite their friends to do the same. One by one, hearts are being transformed. It is with great joy that Churches see many new believers join their congregations.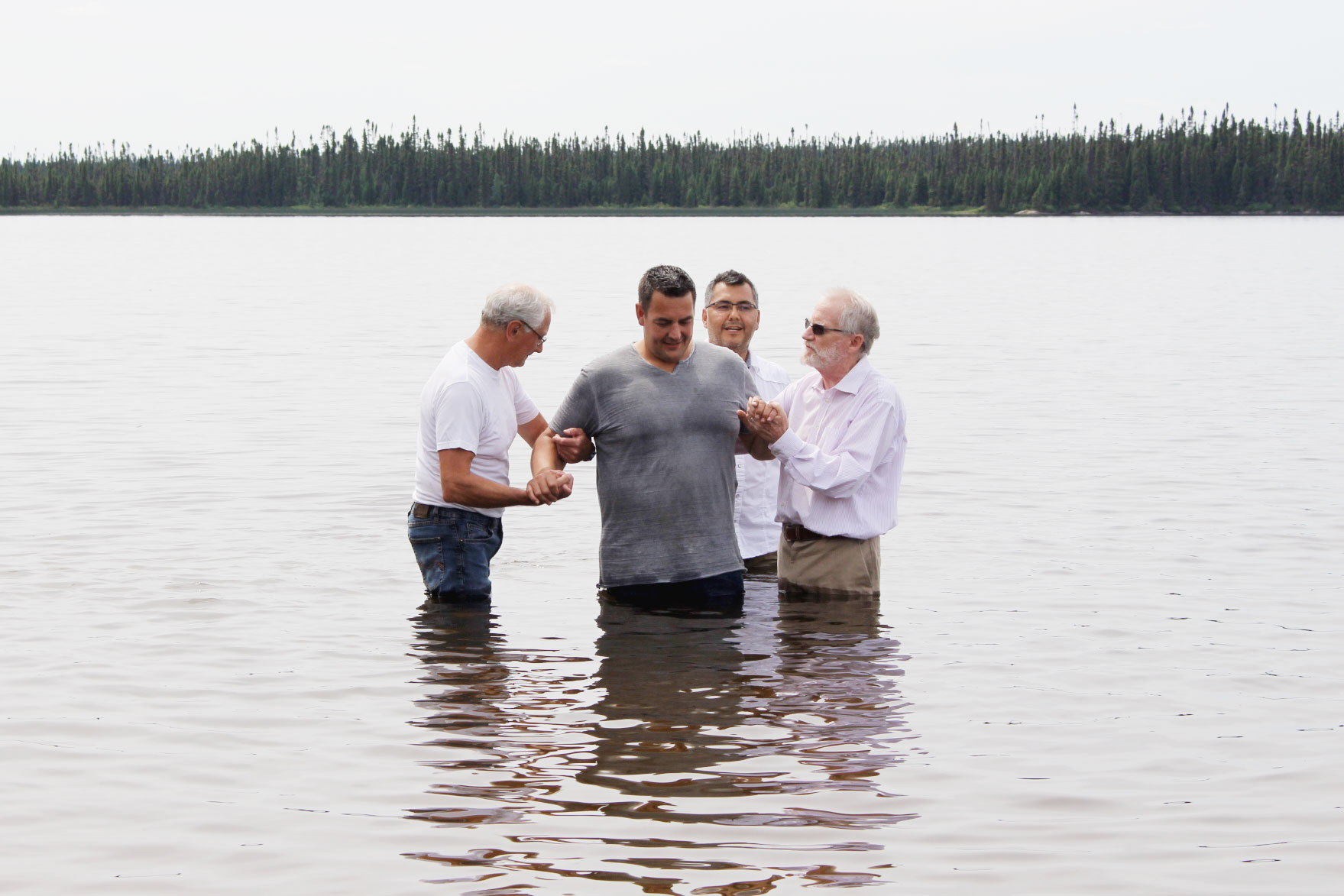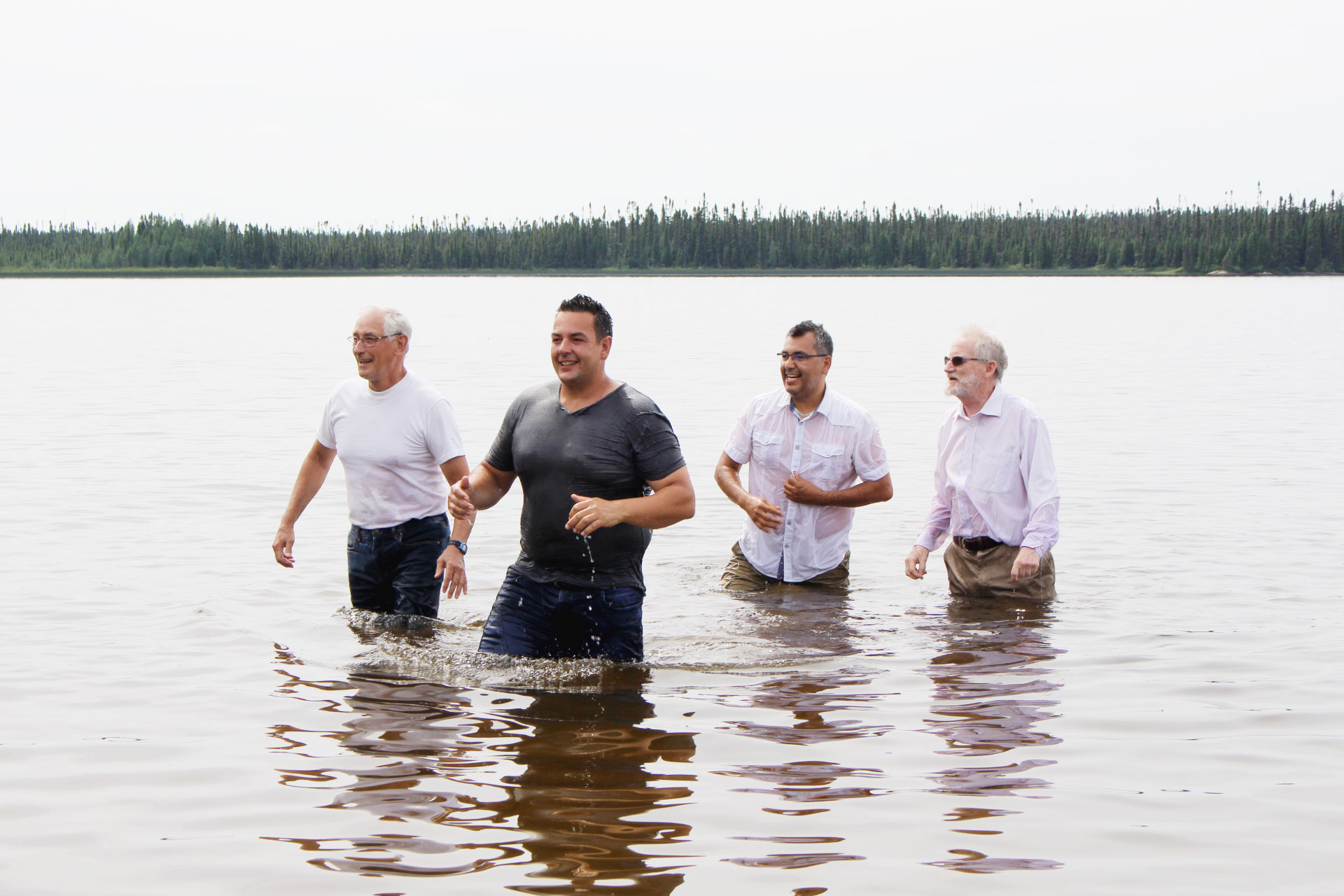 This breath of fresh air strengthens bonds between Churches of the region and refreshes their zeal for evangelism and prayer. The intercessors of Église Évangélique Baptiste de Chibougamau are looking for a pastor who would be comfortable to work with aboriginal communities. They also pray for training and for discipleship resources for new believers. The Church's impact on the community is miraculous and inspiring.
For a long time, faithful believers prayed. The gently sowed seeds seemed to produce no fruit.  Over long decades, men and women of the Far North have delighted themselves in the Lord and He eventually gave them what their hearts desired: a Great Harvest for eternity.